Virtual VLA Tour: Black Holes in Radio Light
June 11, 2022 @ 1:00 pm

-

2:30 pm

MDT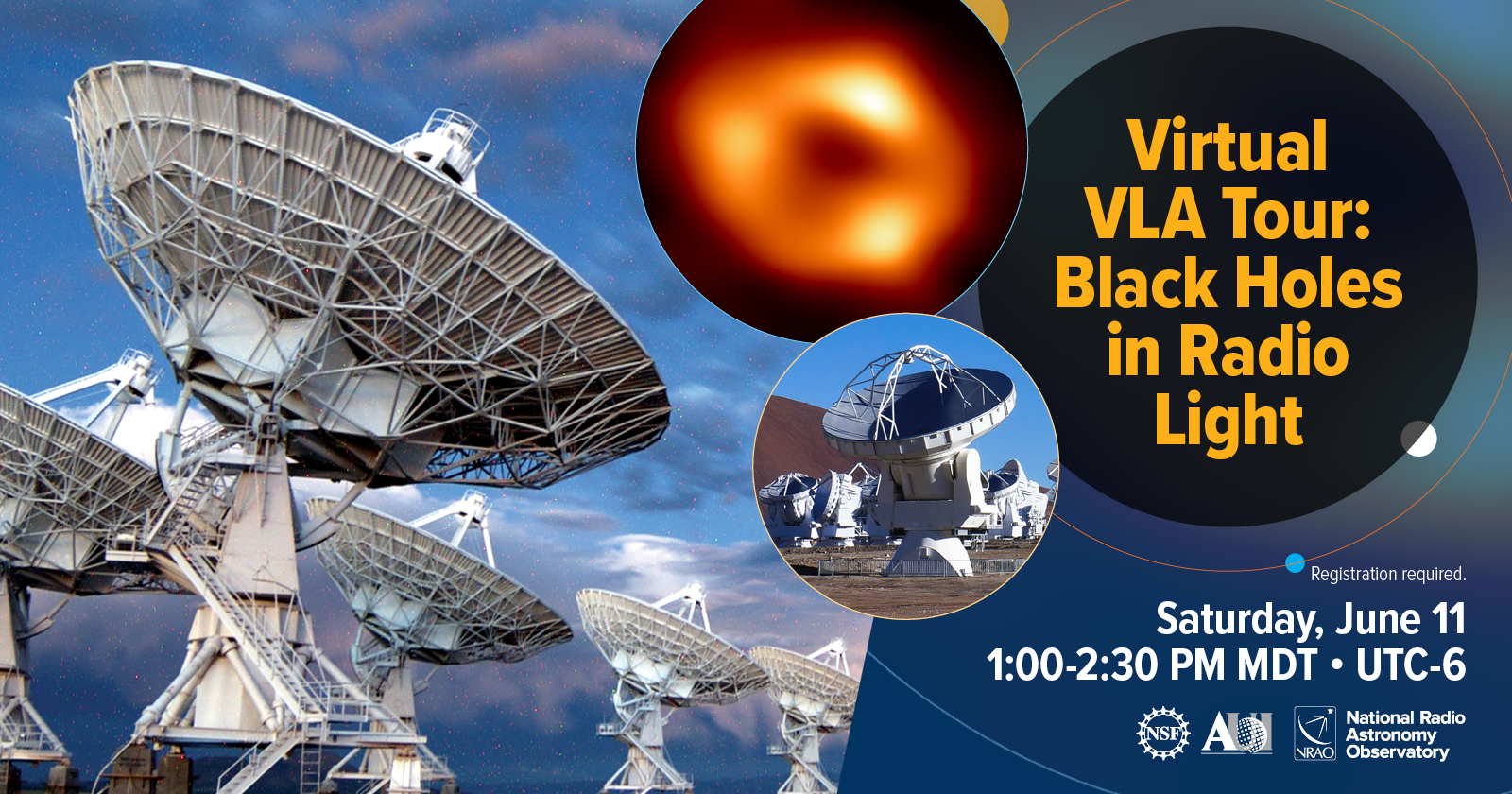 On May 12, 2022, the Event Horizon Telescope (EHT) released an image of the supermassive black hole at the center of our galaxy – Sagittarius A*. The EHT is essentially a super-sized version of the Very Large Array (VLA) and while the VLA wasn't directly involved in the making of this image, another NRAO observatory, the Atacoma Large Millimeter/Sub-millimeter Array (ALMA) was. Join us for a virtual tour of the VLA, including how interferometers work, followed by a discussion about ALMA's role in the EHT and how this new image revealed more detail than ever about the center of the Milky Way. Guest experts TBA.
This virtual tour will take place on Saturday, June 11, 2022, 1-2:30 PM MDT [Mountain Daylight Time, UTC/GMT -6].
Please note: due to radio frequency interference (RFI) we are unable to hold any events live from the VLA site so our virtual tours consist of the following via zoom from our offices in Socorro, New Mexico:
– a short introduction to NRAO
– a brief presentation on the VLA
– interviews/conversations with guest experts
– live Q&A with our STEAM Ed team and guest experts
Registration is required. Click HERE to register.