The NRAO REU-Chile Program is designed to broaden participation of under-served and underrepresented populations in the field of astronomy, with a particular focus on students with limited access to research experience in Astronomy.
NRAO, through ODI Chile, aspires to provide learning opportunities in Radio Astronomy. The REU-Chile program will provide opportunities for underrepresented students to undertake radio astronomy research with NRAO and ALMA scientists. The ideal is for the development of long-term mentor/mentee relationships leading to eventual advanced academic degrees and/or professional opportunities for the interns.
Application process opens in September. The program runs from 10 weeks over the summer, from early January to mid-March.  At the end of the summer, participants present their research results as a short talk, and submit a written report. Often, these projects result in publications in scientific journals. Financial support may be available for students to present their summer research at the yearly meeting of the Chilean Astronomical Society (SOCHIAS).
Financial support during the summer program includes:
A weekly stipend to cover transportation and daily meals,
an extra Housing Allowance for students for students needing to obtain temporary housing ,
Travel expenses to and from Santiago (if needed) may be reimbursed, up to a maximum of US$300.
Eligibility
Be enrolled in a Chilean universities; preference will be given to 3rd and 4th year students,
Able to read scientific literature in English,
Have a solid course of study in BcS astronomy level.
We are particularly interested in recruiting students from universities in the vicinity of radio telescopes. ALMA Supervisors choose their own student candidates from all applications received.
Students are encouraged to review the webpages of the ALMA staff for an idea of the types of research being conducted at the NRAO. Student projects may involve, depending upon mentor availability, any aspect of astronomy ('full-spectrum' astronomy), including original research, instrumentation, telescope design, astronomical site evaluation or astronomical software development.
Chile REU Application
Complete this Google Form. The deadline is TBD November, 2021.
The Google Form includes these prompts:
How did you hear about the NRAO Summer student program?
Tell us about your interest in a STEM career
Why are you interested in the NRAO REU program?
Describe an approach that you took to a very challenging project or problem (academic or personal). Was the approach successful? Would you do anything differently?
Why should you be selected for the NRAO REU program?
What are your expectations from the program?
Where do you see yourself in 5 years?
What is your plan career-wise for the next 5 to 10 years (optional)?
Is there anything else you would like to tell us about yourself (optional) ?
Submit a curriculum vitae
Submit all transcripts from colleges or universities attended as a single PDF
Additionally, one letter of recommendation in PDF form should be submitted to antonio.hales@alma.cl. The letter of recommendation should be from someone who can evaluate your ability, experience, and potential.
Offers of appointments will begin around November, 2021
2020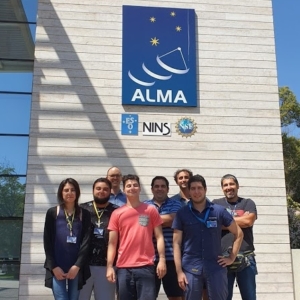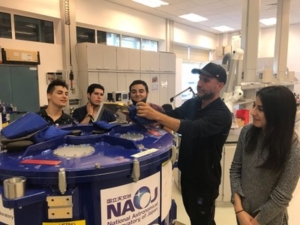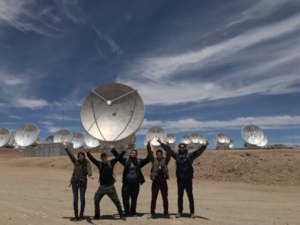 2019
2018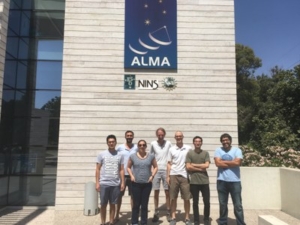 2017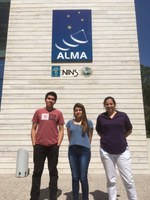 2016