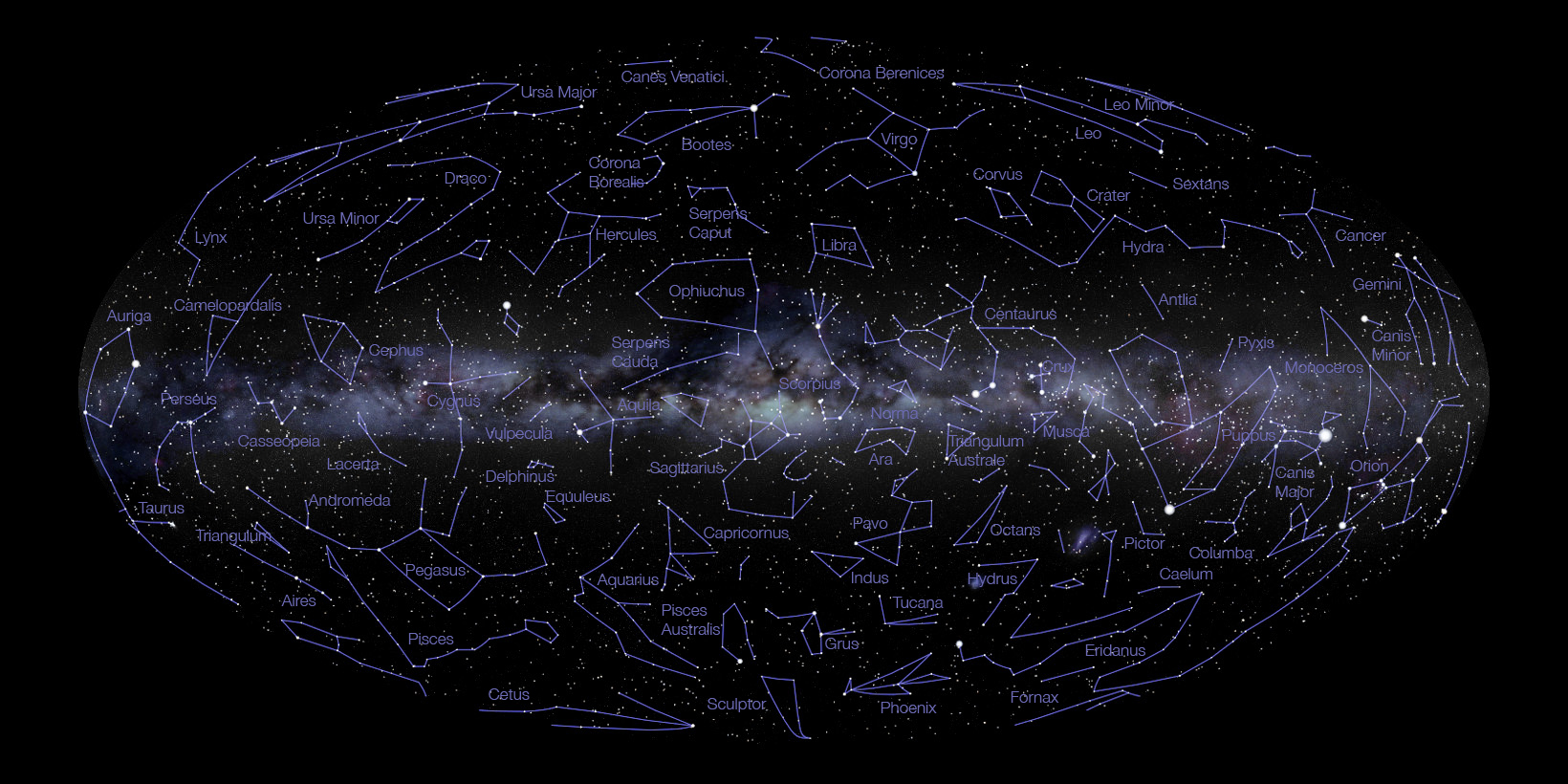 NRAO Mission Control
This skymap shows the entire sky surrounding the Earth, and the color-coded targets mark where each telescope is pointing right now! The brightest targets show the current observations, while the lighter targets show the two previous observations.
The Very Large Array
Current Observation:
Bridging the Gap III: Measuring Magnetic Fields on Y Dwarfs
Previous Observation:
Low Frequency Insights Into the Radio Continuum Star Formation Rate Relation
Previous Observation:
Opening the Radio Time Domain for the Faintest Black Holes
Atacama Large Millimeter/submillimeter Array
Current Observation:
Do branched molecules dominate in the ISM?
Previous Observation:
Revisiting the star formation efficiency of low-metallicity starburst galaxy NGC5253
Previous Observation:
Multi-scale disk and envelope kinematics around the most extremely accreting young stars