ALMA and VLA Images of AT2018cow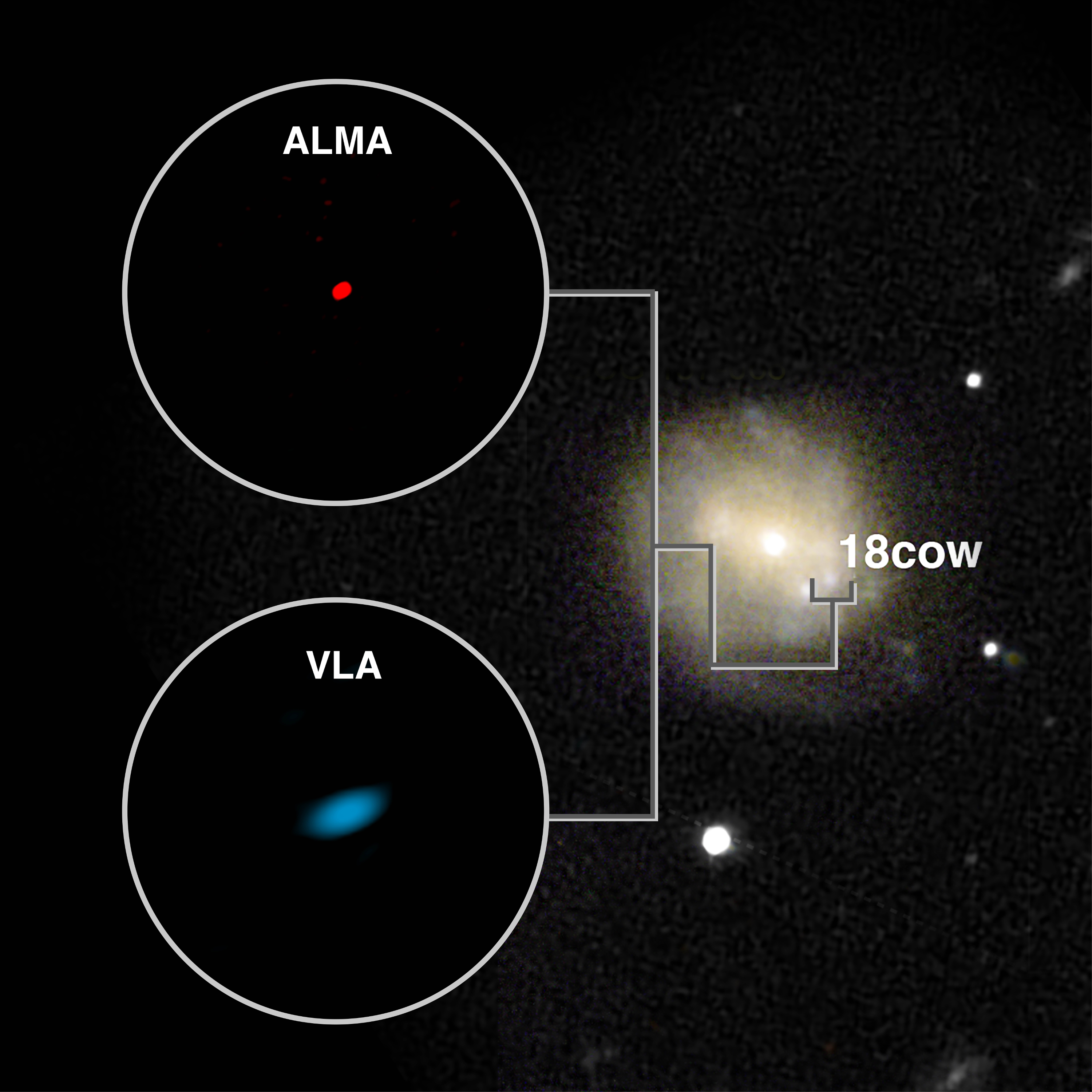 ALMA and VLA images of the mysterious new type of cosmic blast, AT2018cow at left. Visible-light image of outburst in its host galaxy at right. Images not to same scale. Images of the blast itself do not indicate its size, but are the result of its brightness and the characteristics of the telescopes.
Credit: Sophia Dagnello, NRAO/AUI/NSF; R. Margutti, W.M. Keck Observatory; Ho, et al.
Technical Details
Telescope
ALMA; VLA