ALMA Sees a Baby Solar System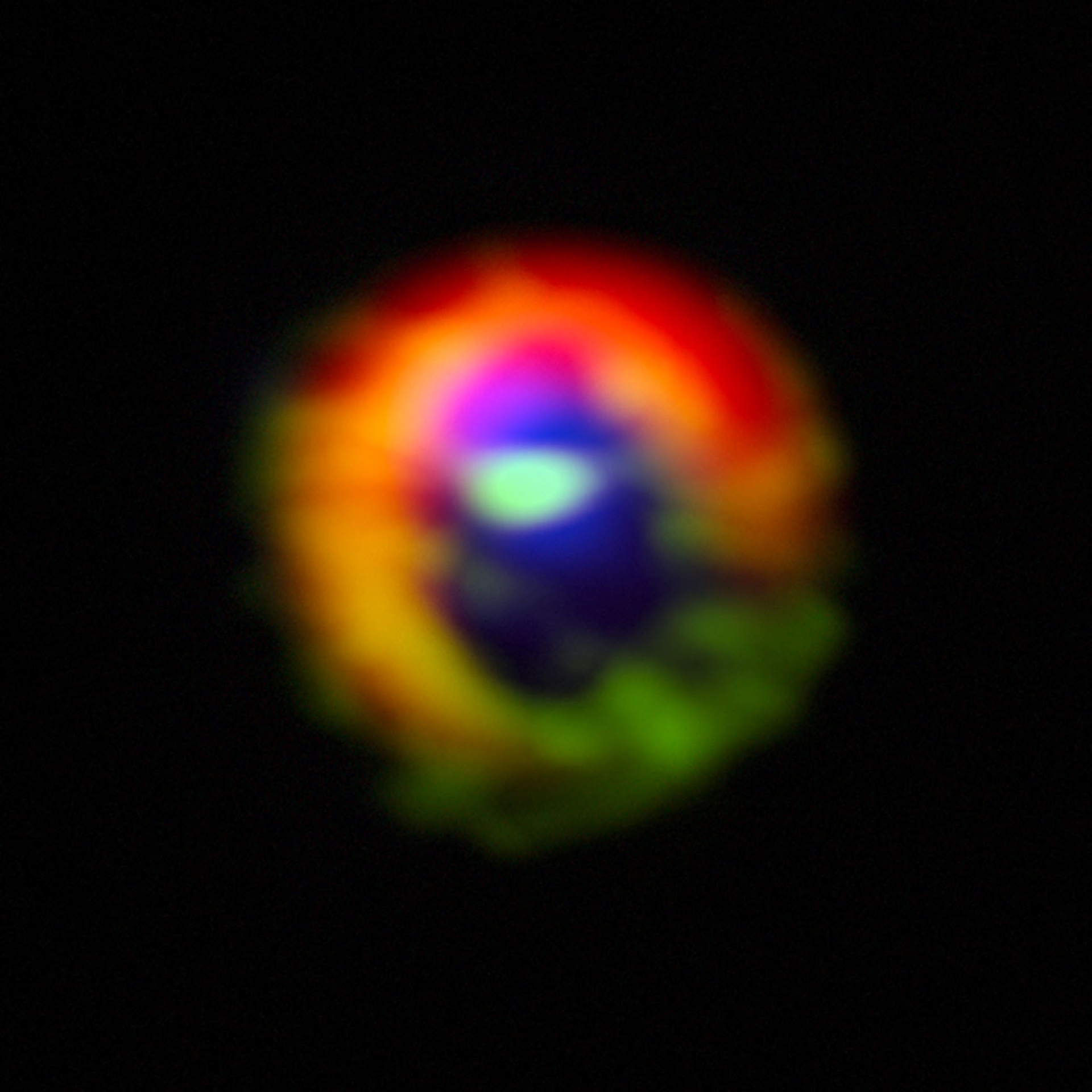 Observations made with the Atacama Large Millimeter/submillimeter Array (ALMA) telescope of the disc of gas and cosmic dust around the young star HD 142527 show vast streams of gas flowing across the gap in the disc. These are created by giant planets guzzling gas as they grow. The dust in the outer disc is shown in red. Dense gas in the streams flowing across the gap, as well as in the outer disc, is shown in green. Diffuse gas in the central gap is shown in blue. The gas filaments can be seen at the three o'clock and ten o'clock positions, flowing from the outer disc towards the center.
Credit: ALMA (ESO/NAOJ/NRAO), S. Casassus et al.
Technical Details
Telescope
Atacama Large Millimeter/submillimeter Array; Atacama Large Millimeter/submillimeter Array; Atacama Large Millimeter/submillimeter Array
Band
ALMA Band 7 CO 3-2; ALMA Band 7 HCO+ 4-3; ALMA Band 7 continuum