First Fringes of ALMA Prototypes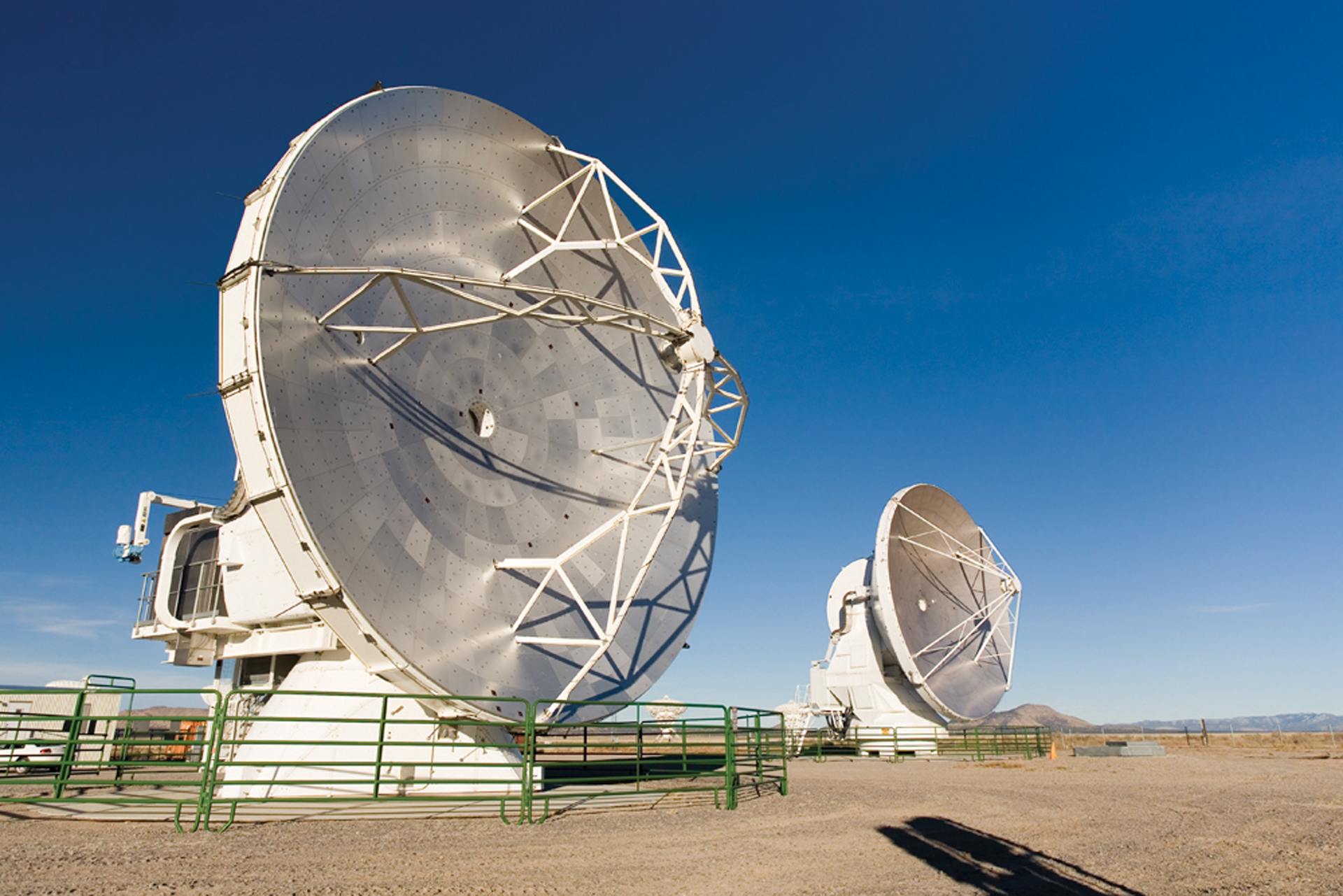 In March of 2007, two ALMA prototype antennas were linked together at the Very Large Array in New Mexico as an integrated system to observe a celestial object. Faint radio waves emitted by the planet Saturn were collected by these two ALMA antennas, then processed by new, state-of-the-art electronics to turn the antennas into a single, high-resolution telescope system, called an interferometer.
Such pairs of antennas are the basic building blocks of multi-antenna imaging systems such as ALMA and the VLA. In such a system, each antenna is combined electronically with every other antenna to form a multitude of pairs. Each pair contributes unique information that is used to build a highly-detailed image of the astronomical object under observation.
Credit: D. Medlin, NRAO/AUI/NSF