Kootwijk Repurposed Radar in 1967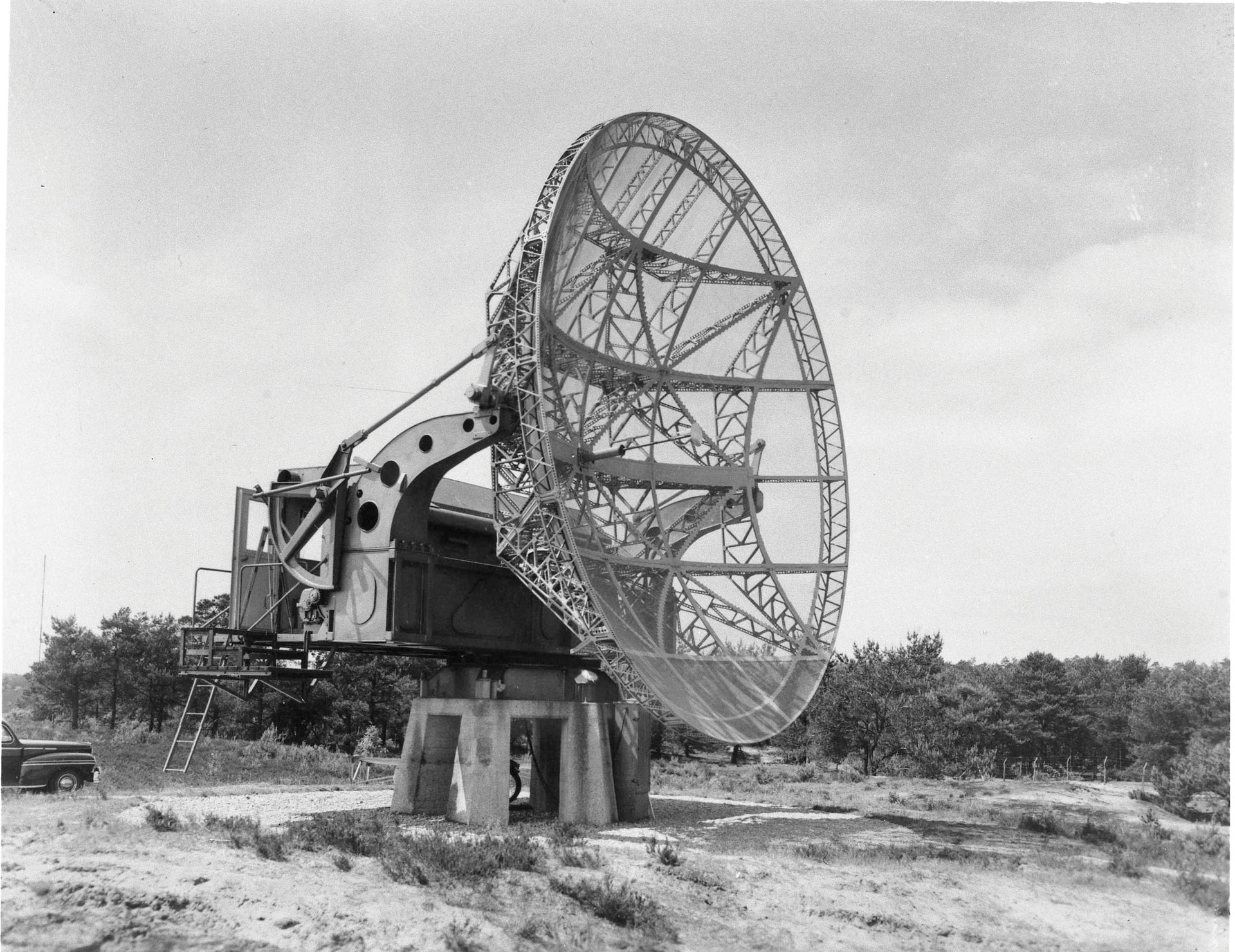 During the WWII, the German army created the Atlantic Wall along the entire European coast, from Norway, through Denmark, the Netherlands, Belgium and France. Part of this Kammhuberlinie were overlapping radar stations, using the so-called Würzburg Riese radar antennas.

After the War, several of the antennas were confiscated by the Dutch Telecommunication service PTT. Some were brought to the radio station at Kootwijt, in East Netherlands. PTT gave one to the Dutch Association for Radio Emission from the Sun and the Milky Way (now ASTRON). On May 11, 1951, with this antenna, Lex Muller confirmed the detection of 21cm emission from atomic hydrogen in our Milky Way Galaxy six weeks after Harold Ewen found it with his feed horn at Harvard.
Credit: NRAO/AUI/NSF