Largest Polar-Aligned Telescope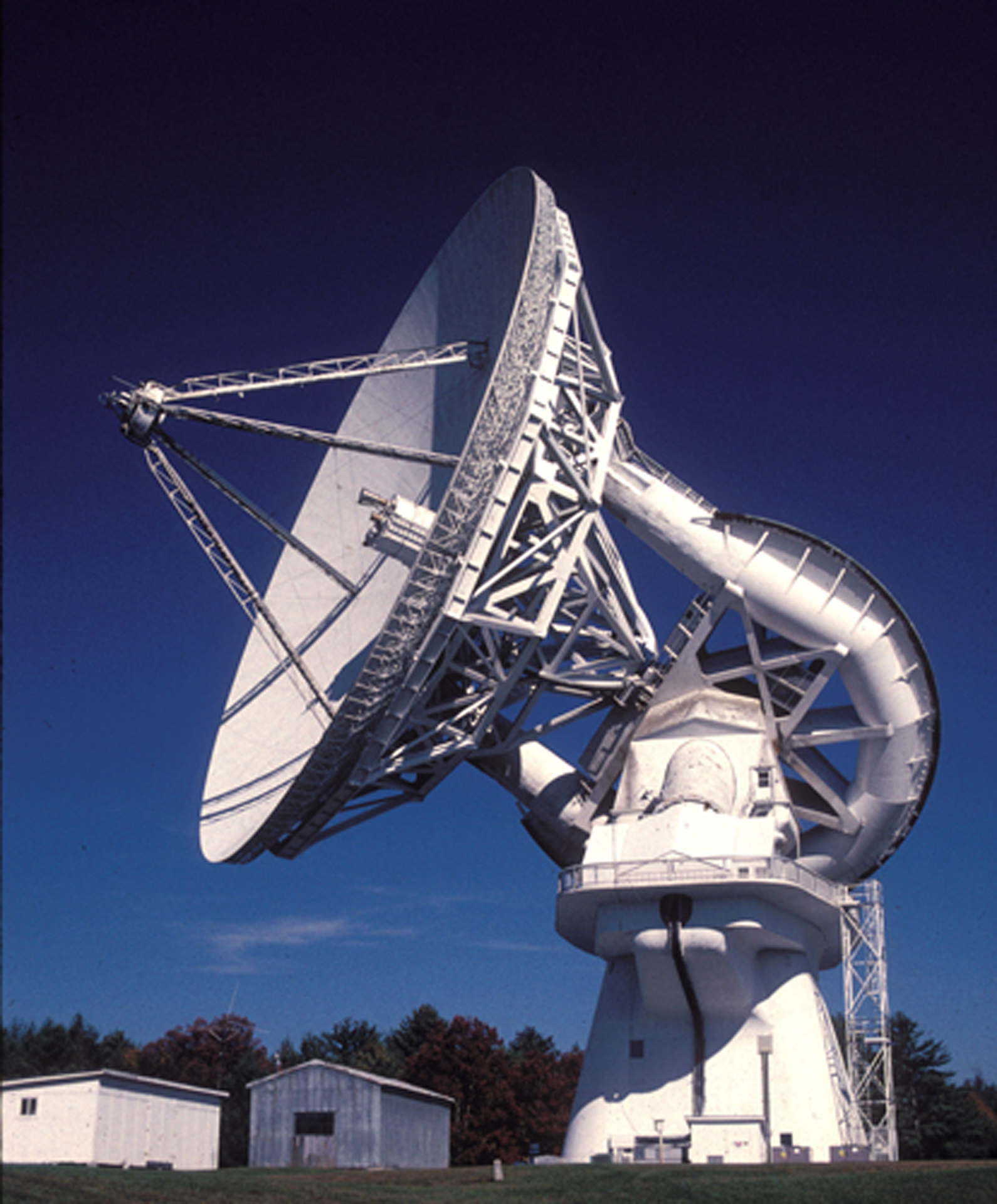 The unique 140-foot telescope in Green Bank, West Virginia. This giant telescope took six years to design and construct, and then took the astronomical world by storm in its discoveries of organic molecules in space.

A 140-foot (43-meter) aluminum-clad parabolic dish antenna sits on the world's largest polar-aligned mount. The rounded yoke swivels around the central axis of the telescope which is aligned perfectly with the rotational axes of the Earth. In this way, the telescope can easily track objects in the sky as they appear to rise and set from the Earth's spin on its axis.
Credit: NRAO/AUI/NSF