Magnetic Field of a Spiral Galaxy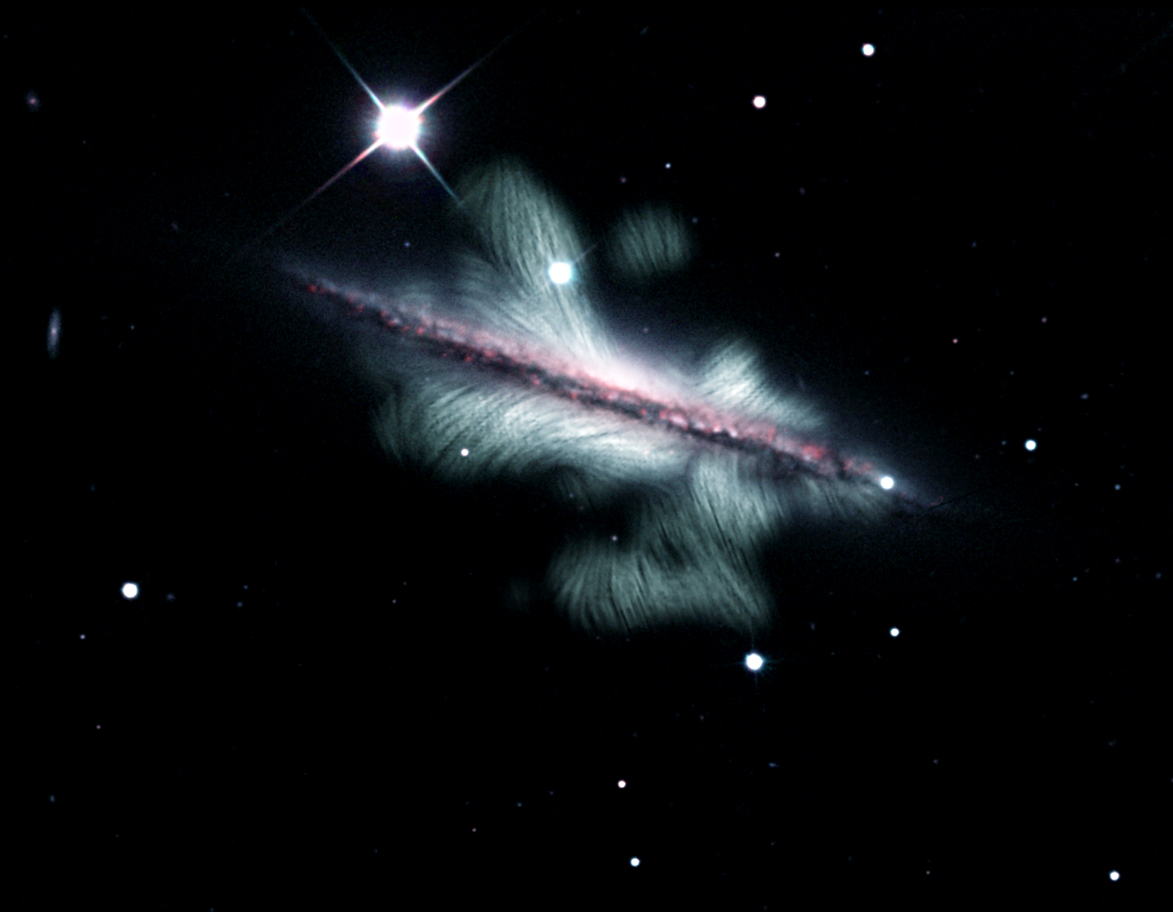 An image from the VLA dramatically reveals the huge extent of the magnetic field of a spiral galaxy seen edge-on from Earth.
Credit: Y. Stein (CDS), NRAO, SDSS, KPNO 0.9m, J. English (U. Manitoba), R.-J. Dettmar and A. Miskolczi (Ruhr U.), R.J. Rand (U.N.M.), and J. Irwin (Queen's U.).