No Spark Plugs in Zone 1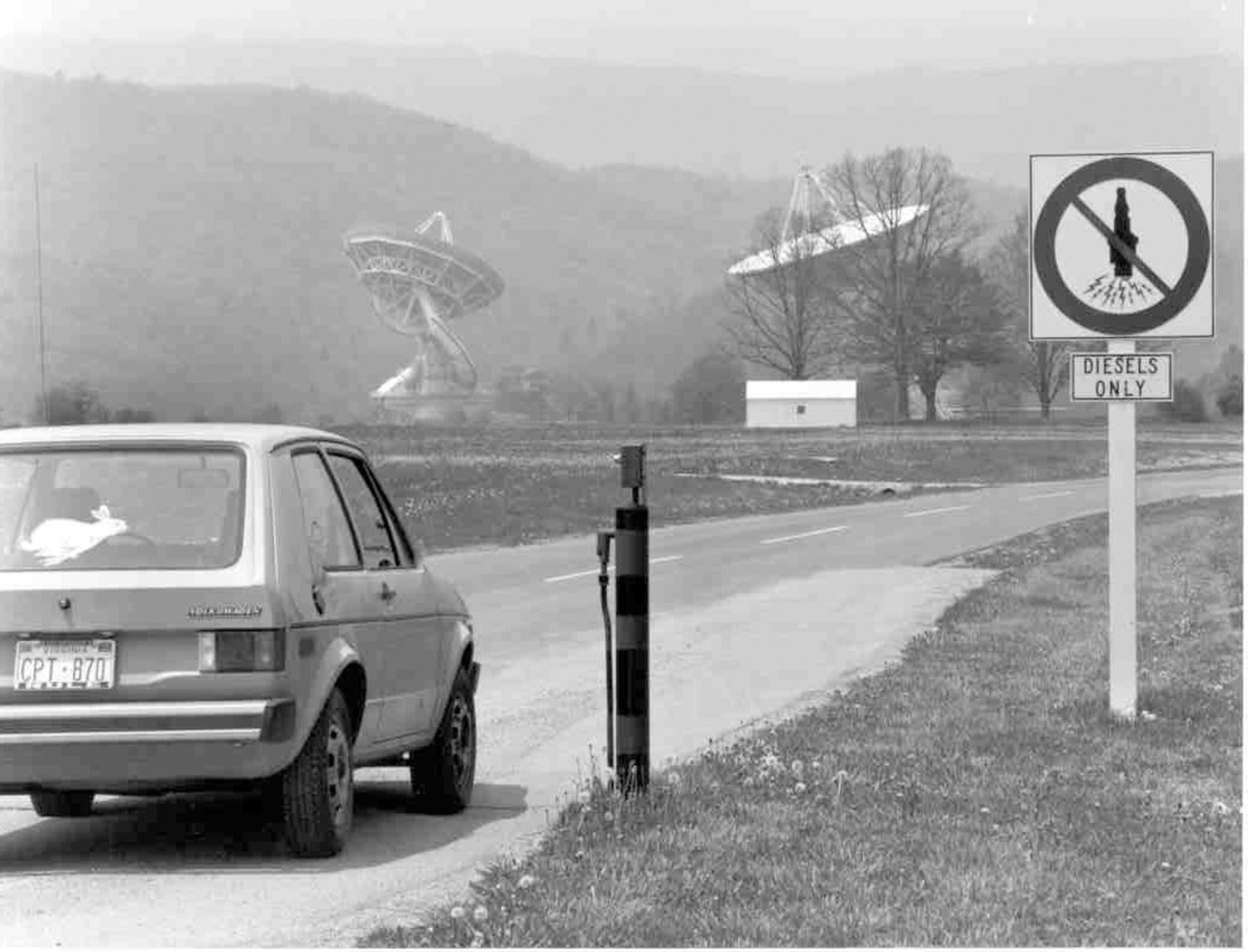 The electric spark in a spark plug generates a more powerful burst of radio waves than that which our telescopes receive from objects in space. Vehicles using spark plugs are strictly forbidden inside the telescope zone, called Zone 1, in Green Bank.

Diesel vehicles, like this old VW Rabbit, don't use spark plugs. We maintain a fleet of diesel vehicles for use inside Zone 1.
Credit: NRAO/AUI/NSF