Shells of Exploded Stars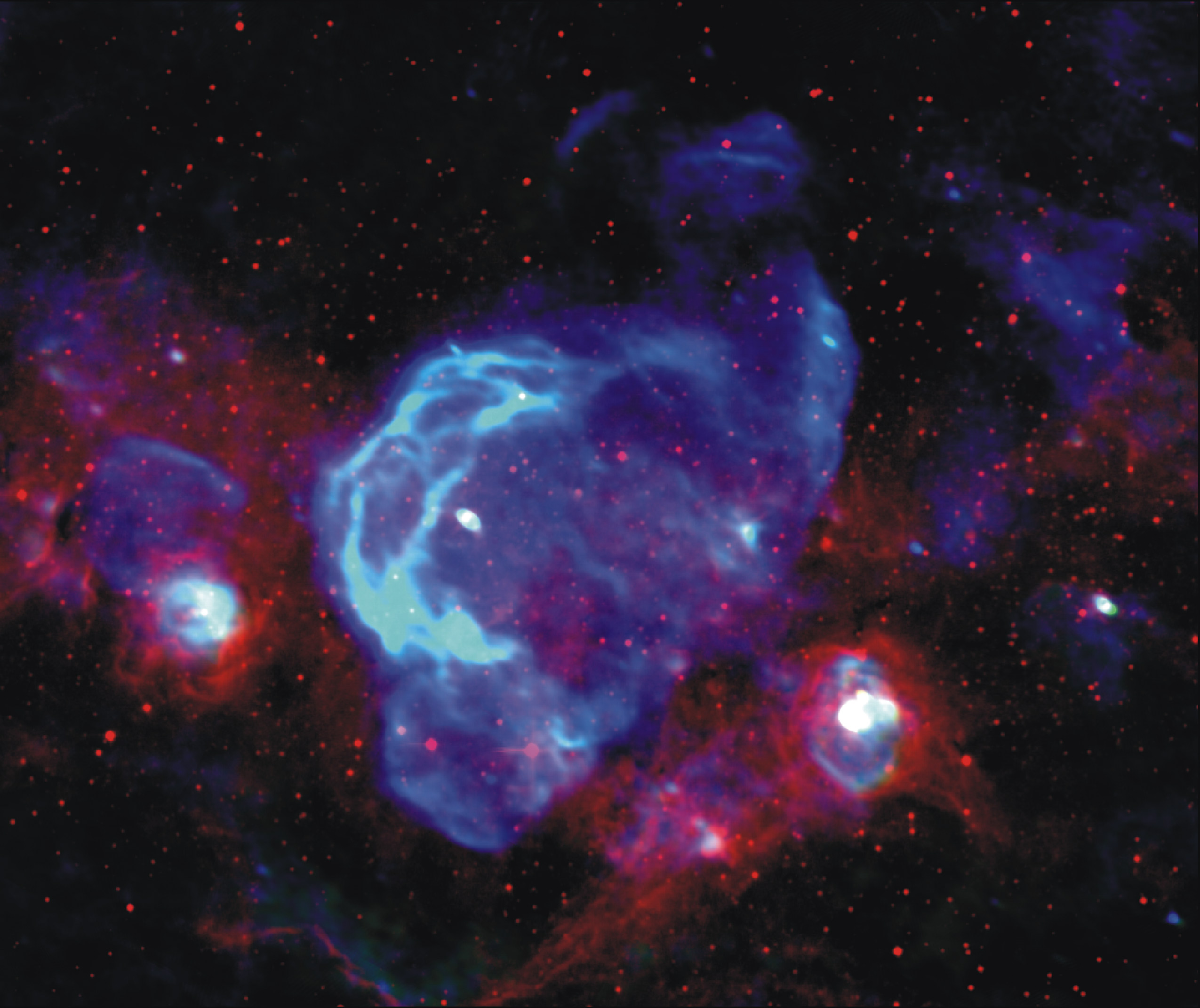 This is a 3-false color image of the region surrounding the W28 supernova remnant (SNR) that is located in our Galaxy. This image was created to look for new supernova remnants through their non-thermal (synchrotron) radio emission. Non-thermal sources in these images are colored blue, while massive star forming regions composed of thermal ionized hydrogen gas are colored white to cyan; warm thermal dust emission has been colored red. Including W28, two SNRs were previously known in this field of view, six new SNRs were discovered from this image.
Credit: NRAO/AUI/NSF and Brogan et al.
Technical Details
Telescope
VLA; MSX; Southern Galactic Plane Survey; VLA
Band
P; I; HI
Date
2004-05-12; -
Center
RA: 18:00:30, Dec: -23:31:60
Field of View
2 x 1.7 arcminutes