Spacecraft DAPPER will study "dark ages" of the universe in radio waves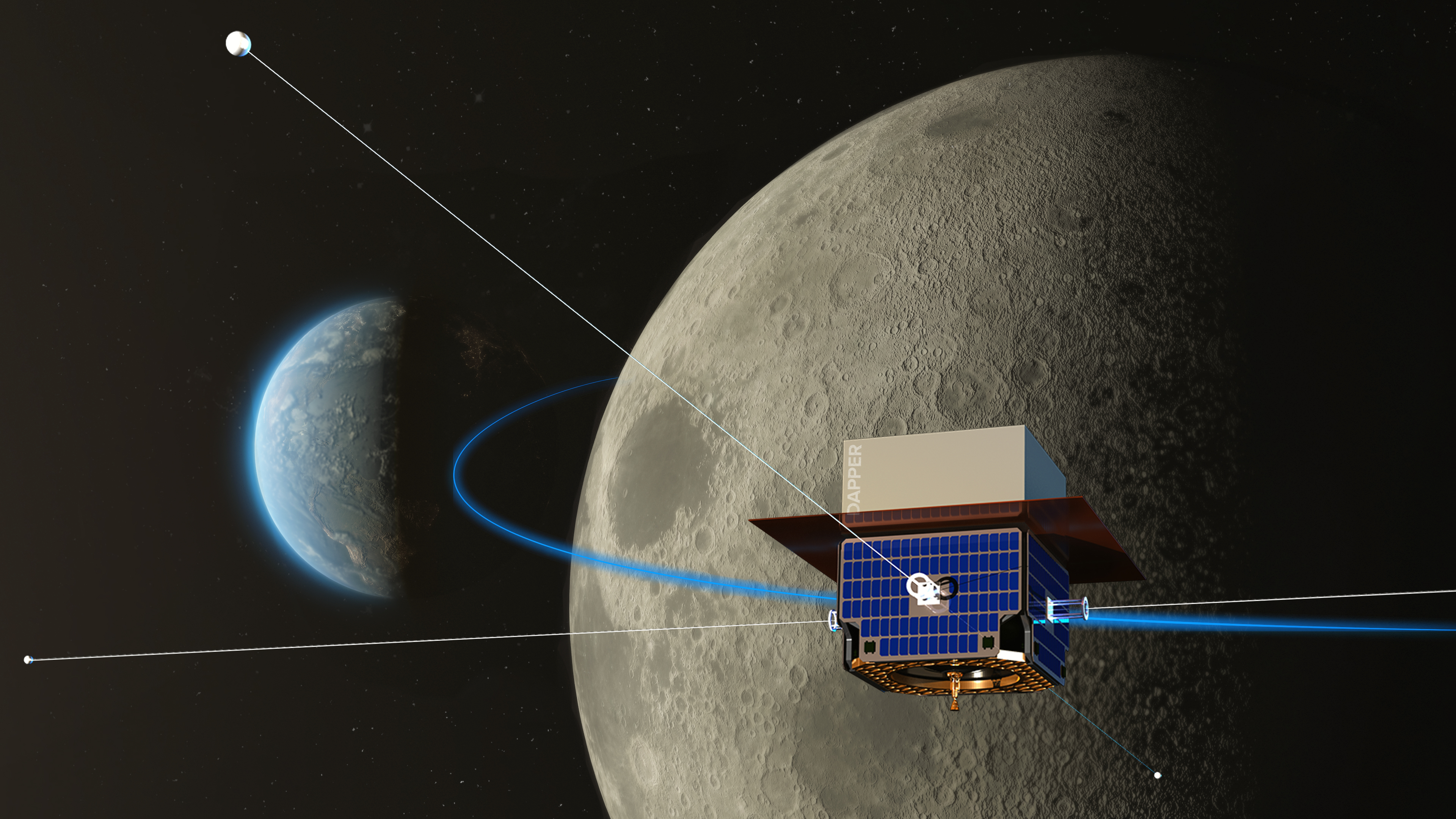 The National Radio Astronomy Observatory (NRAO) has joined a new NASA space mission to the far side of the Moon to investigate when the first stars began to form in the early universe.
This is an artist's illustration of the Dark Ages Polarimetry Pathfinder (DAPPER), which will look for faint radio signals from the early universe while operating in a low lunar orbit. Its specialized radio receiver and high-frequency antenna are currently being developed by NRAO.
Credit: NRAO/AUI/NSF