The Expansion of Supernova 1993j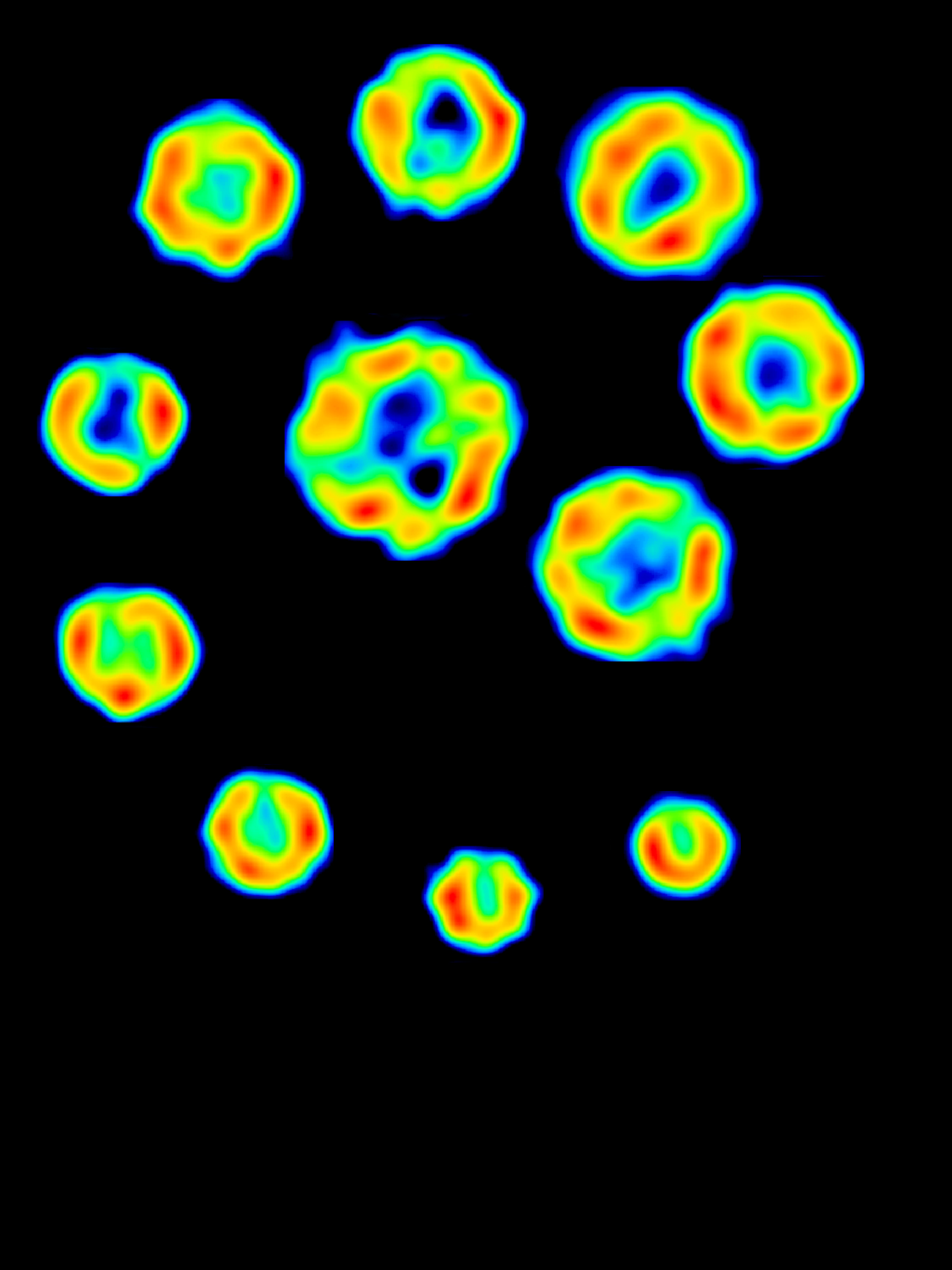 SN 1993J was discovered March 28, 1993, by Francisco Garcia Diaz, an amateur astronomer in Lugo, Spain, using a 10-inch Newtonian telescope. Located in M81, a spiral galaxy in the constellation Ursa Major, this supernova is 11 million light-years from Earth. By observing at regular intervals with the Very Long Baseline Array (VLBA), the Very large Array (VLA), and various tracking stations around the world, we have produced this sequence of images showing a shell-like radio structure that has expanded for seven years with circular symmetry. At first the expansion rate was nearly 10,000 miles per second, but it has decelerated since, and had slowed to less than 6,000 miles per second by February, 2000. In this false color image, blue is faintest and red brightest.
Credit: NRAO/AUI/NSF and N. Bartel, M. Bietenholz, M. Rupen, et al.
Technical Details
Telescope
VLA; VLBA
Band
X; 4cm
Date
2000-02-25; 2000-02-25
Center
RA: 9:55:24.77, Dec: 69:01:13.7