W50: The Manatee Nebula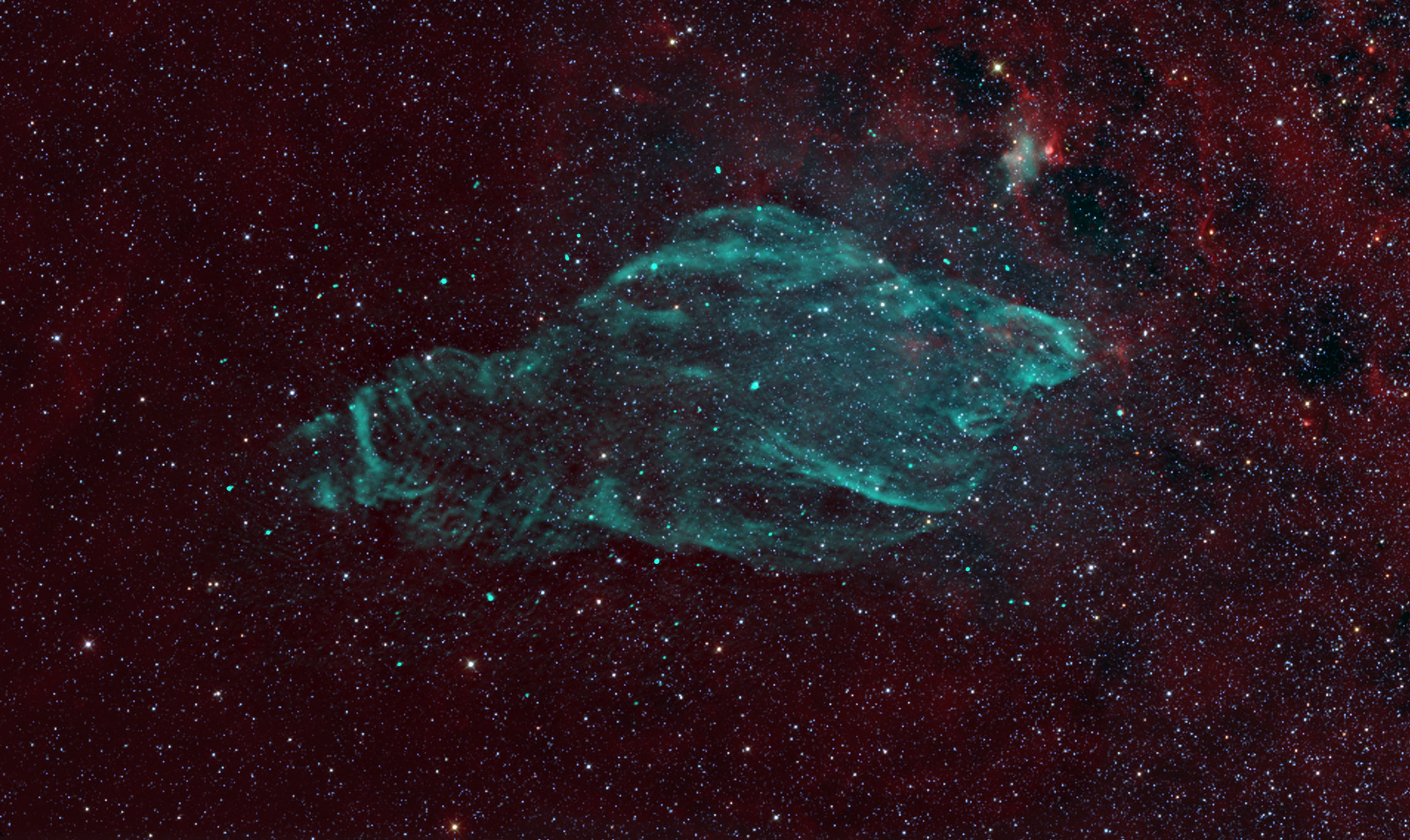 This enormous W50 cloud, visible only in radio waves, formed when a giant star, 18,000 light years away in the constellation of Aquila, exploded around twenty thousand years ago. The remaining black hole feeds on gas it collects from a very close companion star. Its gas disk and powerful magnetic field lines act like an enormous railroad system. It snags charged particles and channels them outward as powerful jets traveling at nearly the speed of light. This system shines brightly in both radio waves and X-rays and is known collectively as the SS433 microquasar. Over time, the microquasar's wobbling jets have punched corkscrew bulges on either side of W50, seen here in this image from the Very Large Array (VLA).
Credit: B. Saxton, (NRAO/AUI/NSF) from data provided by M. Goss, et al.
Technical Details
Telescope
VLA; VLA; WISE; WISE; WISE
Band
L; L; I; I; I
Date
2011-01-15T13:13:28.250001; 2011-01-15T13:13:28.250001; Wed Mar 07 16:08:25 EST 2012; Wed Mar 07 16:16:27 EST 2012; Wed Mar 07 16:12:28 EST 2012
Center
RA: 19:11:49, Dec: 4:59:12
Field of View
109.47 x 65.26 arcminutes