VLA Gives New Insight Into Galaxy Cluster's Spectacular "Mini-Halo"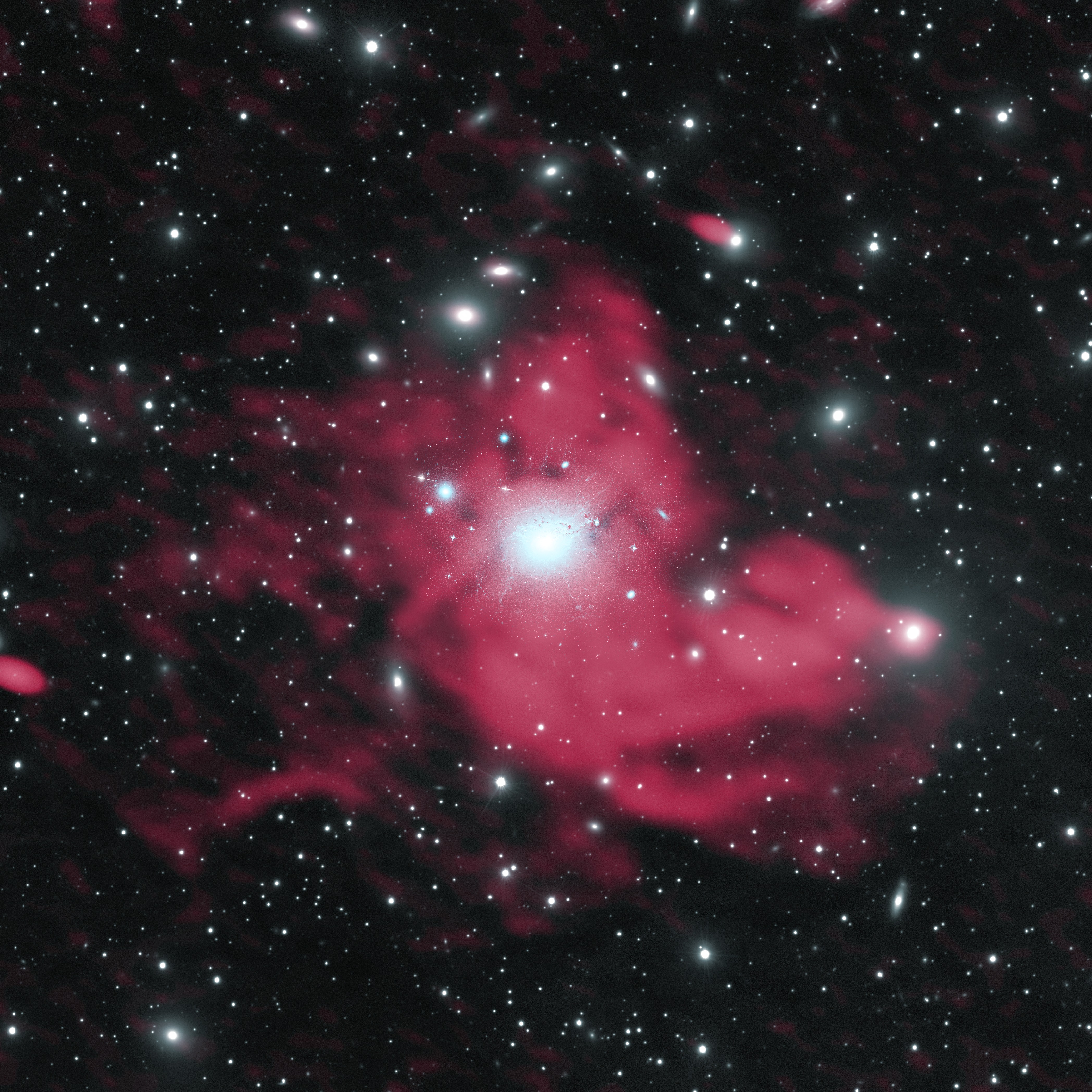 Astronomers using the National Science Foundation's Karl G. Jansky Very Large Array (VLA) have discovered new details that are helping them decipher the mystery of how giant radio-emitting structures are formed at the center of a cluster of galaxies. The scientists studied a cluster of thousands of galaxies more than 250 million light-years from Earth, named the Perseus Cluster after the constellation in which it appears. Embedded within the center, the Perseus Cluster hosts a pool of superfast particles that emit radio waves, creating a radio structure known as a "mini-halo." Mini-haloes have been found in about 30 galaxy clusters, but the halo in the Perseus Cluster is the largest known, about 1.3 million light-years in diameter, or 10 times the size of our Milky Way Galaxy. Radio emission in red; optical in white.
Credit: Gendron-Marsolais et al.; NRAO/AUI/NSF; NASA; SDSS.
Technical Details
Telescope
VLA; NASA; SDSS
Center
RA: 3:19:47.2, Dec: 41:30:47
Field of View
14.28 x 14.28 arcminutes