VLASS Sharpens the View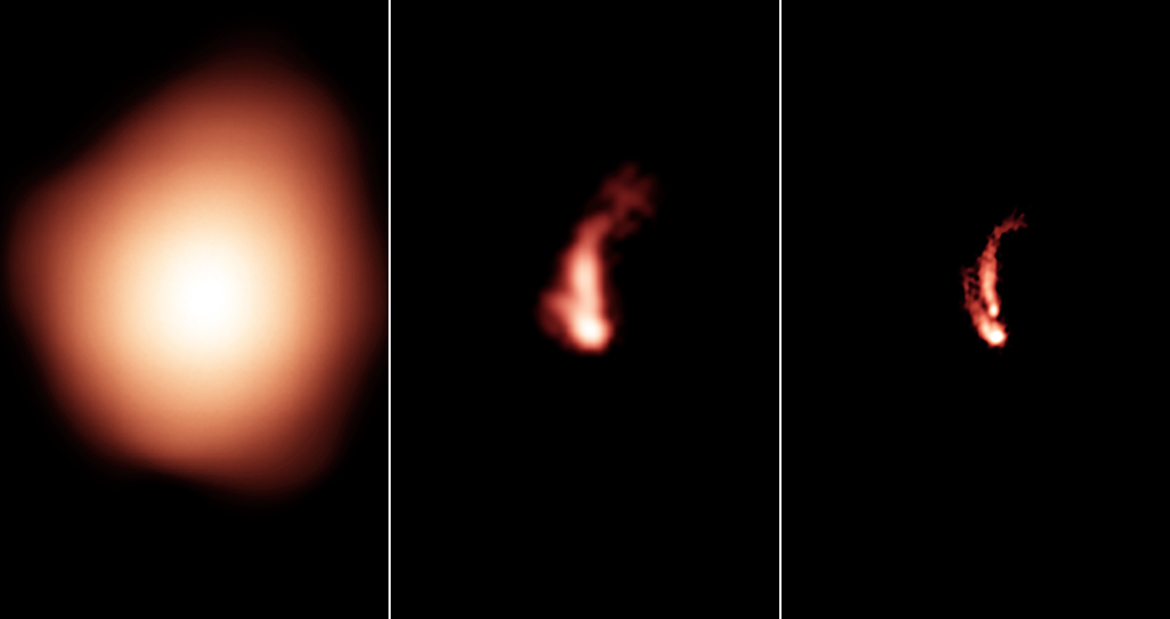 The new VLA Sky Survey (VLASS) sharpens the view. Here is the same radio-emitting object as seen, from left to right, with the NRAO VLA Sky Survey (NVSS), the FIRST Survey, and the VLASS. The VLASS image, unlike the others, allows astronomers to positively identify the image as jets of material propelled outward from the center of a galaxy that also is seen in the visible-light Sloan Digital Sky Survey. Technical data: NVSS image at 1.4 GHz in VLA's D configuration; FIRST image at 1.4 GHz in B configuration; VLASS image at 3 GHz in B configuration.
Credit: Bill Saxton, NRAO/AUI/NSF.
Technical Details
Date
2016-06-10T09:23
Center
RA: 21:00:00, Dec: 0:00:00