VLBA Finds Planet Orbiting Small, Cool Star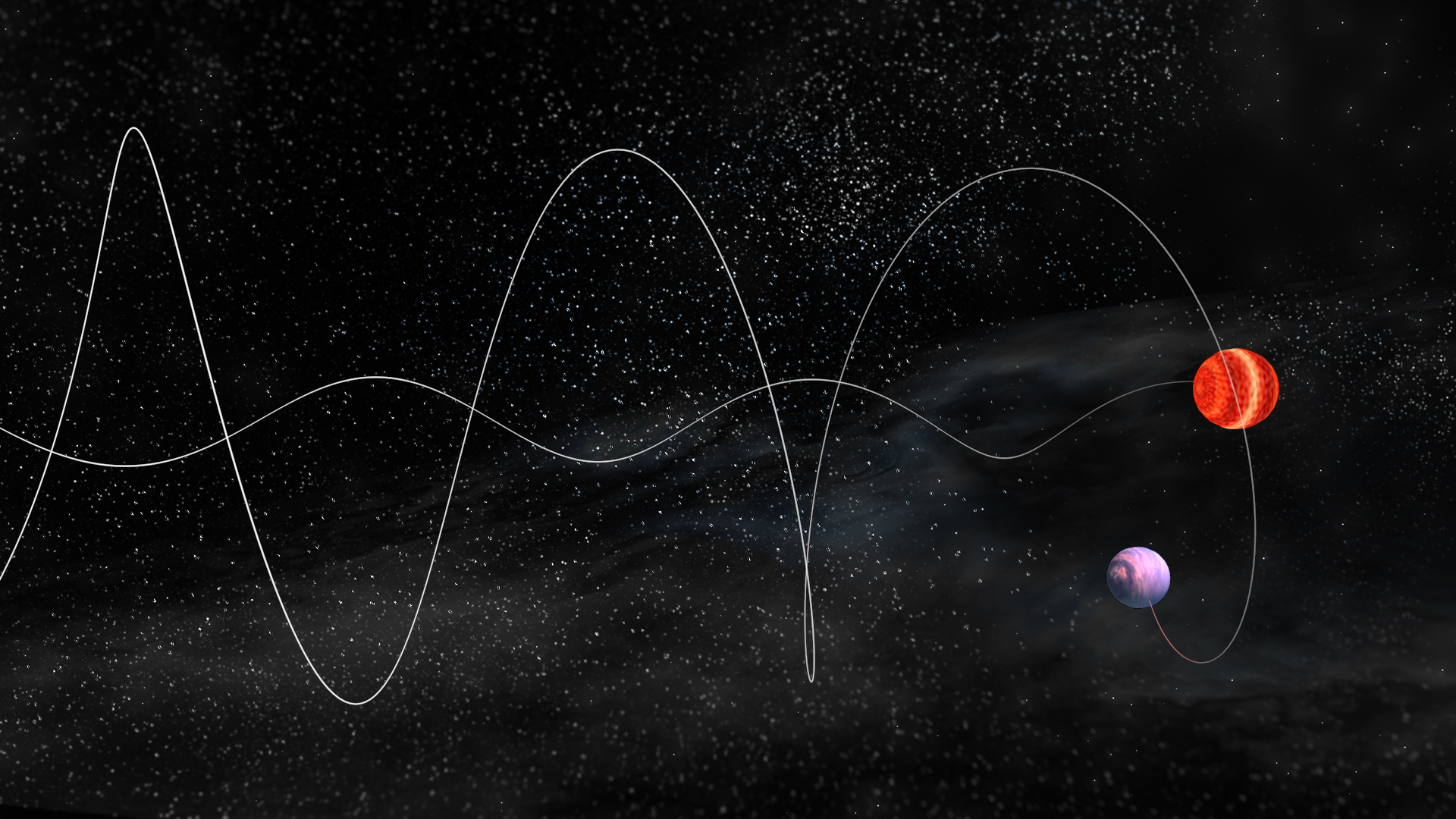 Using the supersharp radio "vision" of the National Science Foundation's continent-wide Very Long Baseline Array (VLBA), astronomers have discovered a Saturn-sized planet closely orbiting a small, cool star 35 light-years from Earth. This is the first discovery of an extrasolar planet with a radio telescope using a technique that requires extremely precise measurements of a star's position in the sky, and only the second planet discovery for that technique and for radio telescopes.
This artist's illustration shows how the star's motion around the center of mass between it and the planet causes a "wobble" in its motion through space. The VLBA's ability to detect this minuscule effect revealed the presence of the planet.
Credit: B. Saxton NRAO/AUI/NSF