Announcements
The Very Large Array is open to the public: Thursday - Sunday, 9am - 4pm.
We now require advance purchase, timed-entry admission. See our new hours for more details.
Visiting the Very Large Array
Tours and Events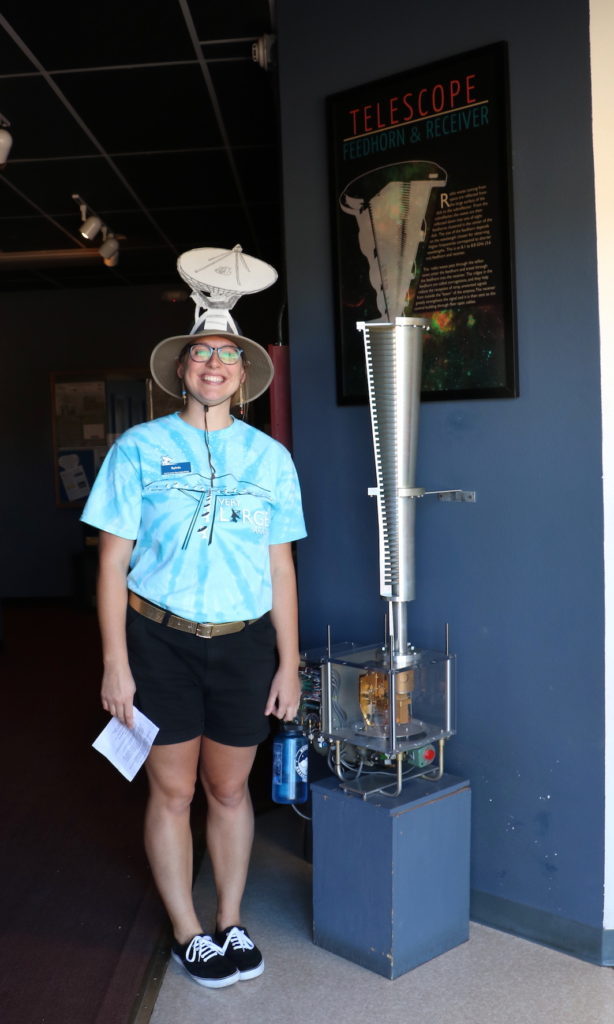 Open House
NOTE: There will be NO Open House in October 2022.
The VLA normally hosts two open houses a year – one in October and one in April. Open House events are free and include free tours by NRAO staff throughout the day, hands-on activities, and opportunities to meet and speak with VLA operations personnel. Additional NRAO staff are on-hand all day around the VLA site to answer your burning questions about anything and everything. Please check our calendar of events for when the next Open House is scheduled.
First and Third Saturday Guided Tours
NOTE: All on-site First and Third Saturday guided tours are still suspended. We will make an announcement when they return.
The VLA hosts three guided tours on the first and third Saturday of each month at 10:00 a.m., 12:00 p.m., and 2:00 p.m. Guided tours require no reservations in addition to your advance admission purchase. Simply show up at the VLA Visitor Center 30 minutes before the desired tour time. These guided tours last about 50 minutes and give visitors unique insight into the past, present, and future of the VLA. Staff and VLA Volunteers are on hand to answer questions.
Group Tours
For education and special interest groups of 10 or more individuals, we provide private guided tours when possible. We require at least three weeks' notice to arrange a guided tour. To request a guided tour for your group, please fill out this Guided Tour Reservation form:
Feel free to contact our Education and Public Outreach office at visitVLA@nrao.edu or 505-515-5780 if you have any additional questions.