Announcements
The Very Large Array is CLOSED to the public until further notice.
Visiting the Very Large Array
Tours and Events
There are no upcoming events at this time.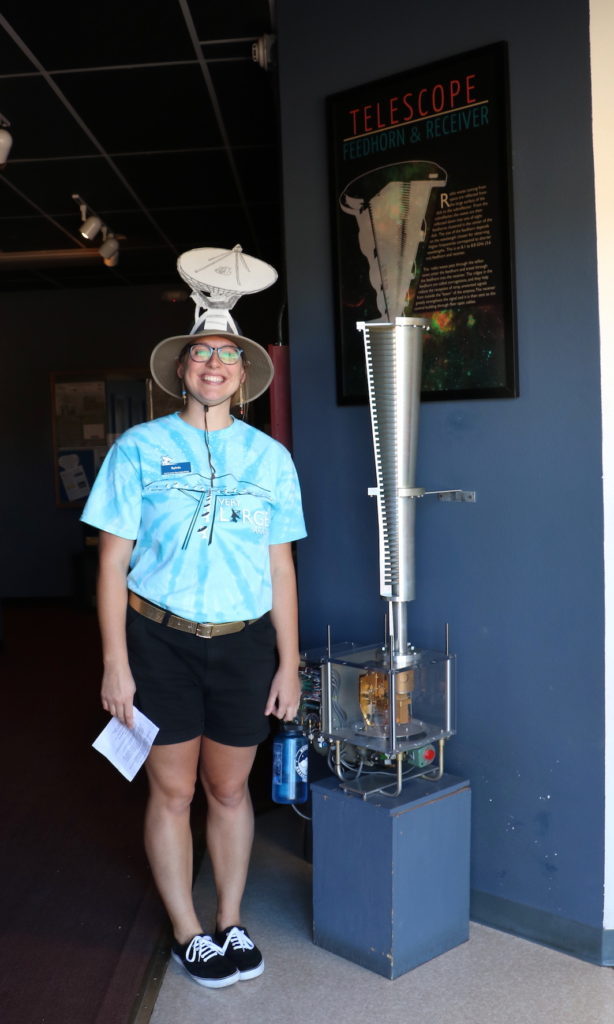 Open House
NOTE: To reduce the risk of exposure to the COVID-19 virus, all on-site Open Houses are cancelled until Summer/Fall 2021.
First Saturday Tours in April and October are our free Open House Events. Guided tours begin at 11:00 a.m. with the last tour beginning at 5:00 p.m.VLA Open House Events are always FREE. These free tours are hosted by NRAO Staff, last about an hour, and take the Visitor through VLA Operations. NRAO Staff are on hand around the VLA Site to answer questions and interact with the public. As with First Saturday tours, Night Sky observing is offered at Etscorn Observatory on the campus of NM Tech in Socorro.
First and Third Saturday Guided Tours
NOTE: To reduce the risk of exposure to the COVID-19 virus, all on-site First and Third Saturday guided tours are suspended until Summer 2021. We are instead offering one hour-long VLA tour virtually via Zoom each month. Please see our event calendar for details and registration.
The VLA hosts three guided tours on the first and third Saturday of each month at 11:00 a.m., 1:00 p.m., and 3:00 p.m. No reservations are required, simply show up at the VLA Visitor Center 30 minutes before the desired tour time. These guided tours last about 50 minutes and take visitors to areas behind-the-scenes at the VLA. Staff and VLA Volunteers are on hand to answer questions. Once again, no reservations are required.
The First Saturday Tour event culminates in an evening of free Guided Night Sky Telescope Viewing at the Etscorn Observatory on the Campus of NM Tech located in Socorro. The night time event begins at dark and lasts two hours*, no reservations required.
*This event takes place despite cloudy nights or other weather issues that keep us from being able to use optical telescopes. If the weather conditions are not favorable for telescope viewing we host visitors inside the Observatory classroom space offering a Q & A "Ask an Astronomer" session that may last 30 to 45 minutes only.
No night sky viewing is available at Etscorn Observatory for Third Saturday events at this time.
Group Tours
For educational groups, we provide private guided tours (if available!). We need at least three weeks' notice to arrange a guided tour. Currently, to reduce risk of exposure to COVID-19, we are not accepting requests for in-person guided tours that would occur before Summer 2021. However, your organization may still request a virtual VLA tour that will take place via Zoom. To request a virtual guided tour for your education group, please fill out the Guided Tour Reservation form:
VLA Guided Tour Reservation Form
Feel free to contact our Education and Public Outreach office at 505-515-5780 if you have any additional questions.